Course Outline
Core Concepts

 Introduction (14:45) 
 About Us (22:46) 
 Core Concepts (4:12) 
 Drivers (6:13) 
 Worldwide Solar Panel Cleaning Market Size (4:11) 
 Industry Segmentation (8:43) 
 Introduction to NextGen PV Soiling Mitigation (0:59)
 Why Should PV Soiling Mitigation begin in the design phase? (3:55)
Closing Statements
 Solar Panel Cleaning Industry Dictionary & Nomenclature
Closing Statements (3:57)
Safety
Introduction to Solar Panel Cleaning Safety (1:42)
Job Hazard Analysis (3:05)
Solar Cleaning Hazards - Part 1 (15:06)
Solar Cleaning Hazards - Part 2 (15:34)
Fall Protection (13:06)
 Conclusion (2:42)
Solar Panel & PV Surface Cleaning - Core Concepts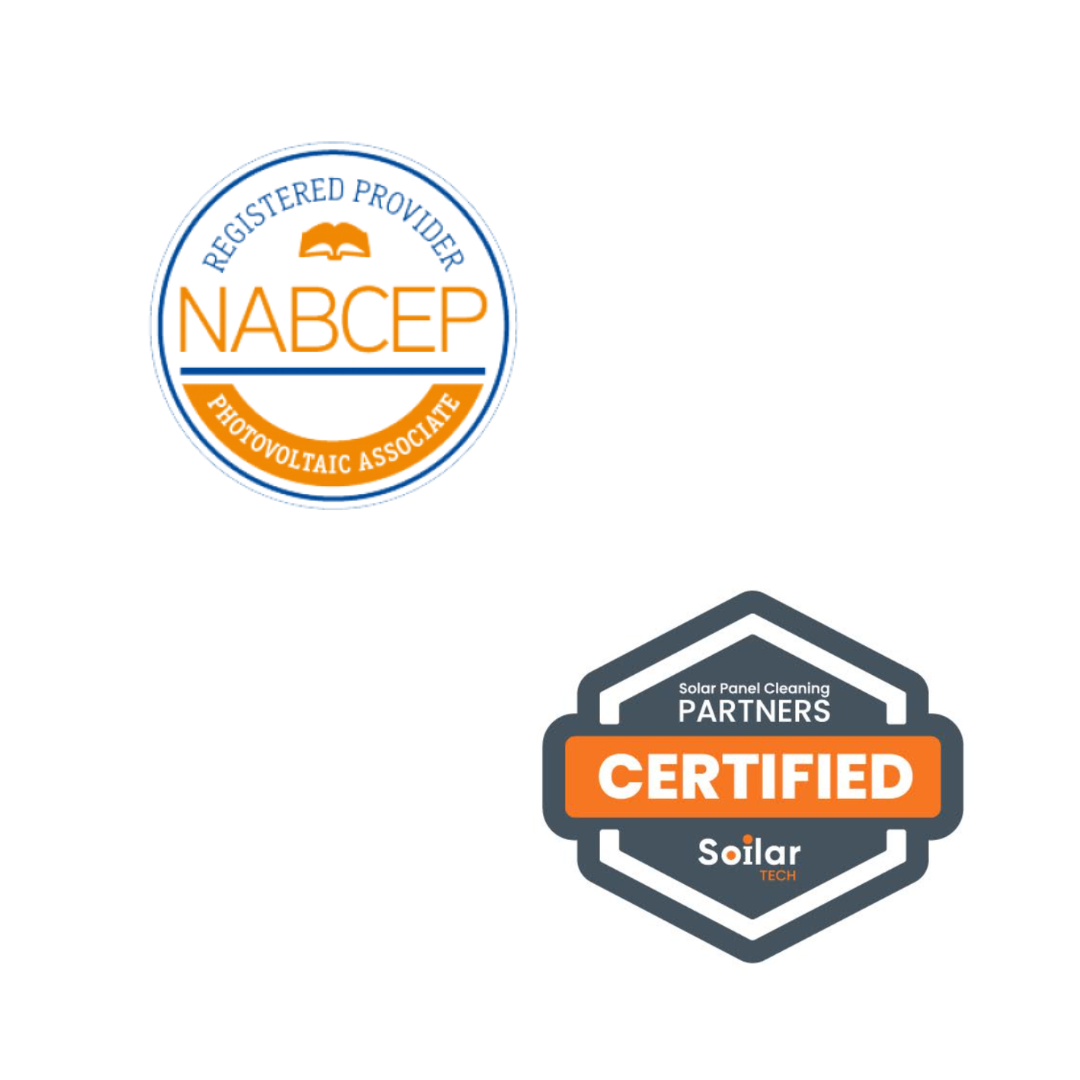 Soilar.tech's online training program counts towards the training requirements for taking the NABCEP Associate and professional certification exams.
The courses are available to qualify for the following NABCEP recertification's:
PV Associate (PVA)
PV Installation Professional (PVIP)
PV Design Specialist (PVDS)
PV Commissioning & Maintenance Specialist Certification (PVCMS)


Frequently Asked Questions
Can I get a refund if I'm unhappy with my purchase?
If you are unsatisfied with your bundle, reach out to us to see if your purchase is eligible for a refund.